Hours
Kitchen Open for Dine-In & Take-Out
Tuesday to Friday Lunch 11:30am – 2pm
Dinner Tuesday to Saturday 5pm – To Late
Closed
Sunday and Monday
Holiday Hours
May 22nd Victoria Day Closed
July 1st Canada Day Open for Dinner
Please inform us of any allergies or dietary requirements.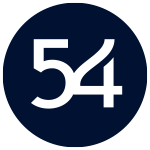 North 54
Restaurant & Bar
1493 3rd Ave
Prince George, BC
V2L 3G1
(Where Victoria and 3rd meet)
P: 250-564-5400
Lunch
Tuesday to Friday 11:30am – 2pm
Dinner
Tuesday to Saturday 5:00pm-Late
Closed
Sunday and Monday
Reservation recommended.
Join us for a Romantic Dinner
By reservations, please call 250-564-5400 to book early.