Hours
Kitchen Open for Dine-In & Take-Out
Tuesday to Thursday Lunch 11:30am – 2pm Dinner 5pm – 7:30pm
Friday – Saturday 5pm to Late
Closed
Sunday and Monday
Please inform us of any allergies or dietary requirements.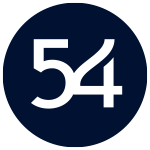 North 54
Restaurant & Bar
1493 3rd Ave
Prince George, BC
V2L 3G1
(Where Victoria and 3rd meet)
P: 250-564-5400
Lunch
Tuesday to Friday 11:30am – 2pm
Dinner
Tuesday to Thursday 5:00pm – 7:30pm
Friday – Saturday 5:00pm-Late
Closed
Sunday and Monday
Reservation recommended.
Join us for a Romantic Dinner
Good Friday April 15th 2022 we are closed for Lunch OPEN for DINNER
By reservations only, please call 250-564-5400 to book early.